WILCO
How I found the names of each members of Wilco and where they are from:

First, I went to google. Then I typed in "Wilco Band Bio" and their Wikipedia article appeared first. In the Wikipedia article, I found the names of each member on the right side of the screen. I clicked on each individual's name, and I almost found the whole band's hometown, except for two: Glenn Kotche and Mikael Jorgensen. I took many steps for each band member, but finally found both of their bio's on their side project's sites.

For Glenn Kotche, I went back to Google and searched, "Where is Glenn Kotche from Wilco from." His personal website appeared at the top of the Google search. I found his bio in his website. I also clicked on shows and discovered that he will be performing solo is TONIGHT AT 8:00pm in AUSTIN at Bass Concert Hall!

Mikael Jorgensen's search was not as easy as Glenn's. In Glenn's Wiki article, there was a link, "VH1 Wilco Bio," so I clicked on that, but the site did not exist anymore. Then I googled, "Mikael Jorgensen's website. His side project, Pronto, myspace appeared halfway down the list, so I clicked on that. There was no bio! I went back to Google and saw that Pronto's website was at the top of my search. There I found Mikael's bio and discovered where he's from.

Now here's the skinny: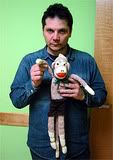 Jeff Tweedy:
Songwriter/leader of Wilco. From Belleville, Illinois.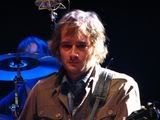 John Stirratt

:
Bassist and multi-instrumentalist. From New Orleans, LA.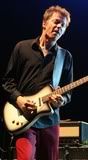 Nels Cline

:
Lead Guitarist. From Los Angeles, CA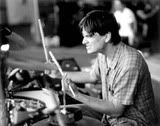 Glenn Kotche

:


Drummer and composer.

From Chicago, IL




Pat Sansone

:
Multi-instrumentalist. From
Meridian, Mississippi.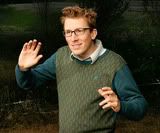 Mikael Jorgensen

:
Pianist and keyboardist. From Atlantic Highlands, NJ.
Moving along, yesterday in our class video, there were many facts about the internet that I was unaware of. Here are some of the facts that I did not know:
The internet originated in the 1950s

First computers were never intended to communicate with others.

J.C.R. Licklider invented Ethernet.

During the 1960s, He demanded an access queue, to wait and see how long it takes to get on a network and if it was disrupted.

Also during the 1960s, telephones were not dependable. Calls were constantly dropped and this caused chaos for our government and for US Army officials during the Vietnam War.

Paul Baran

changed invented routing, aka

HOT POTATO

. It's purpose was to never have dropped calls again by being able to have connection to whomever you're speaking to even if the other connection/network is dead.